Easily configure your motor control

Configure the right motor control with our fully integrated Motor Control Configurator from Schneider Electric. Flawless configuation and ordering has never been this easy!
​​​​​​​In just a few steps you cab configure a frequency converter, soft starter, direct starter or TeSys island. Then you save your configuration, which is handy when you want to use it later on. After that, you can seamlessly add your bill of materials to your cart and order immediately. You can also save the products in your cart as an orderlist, making it possible to order the configuration over and over again. Quick and easy.
​​​​​​​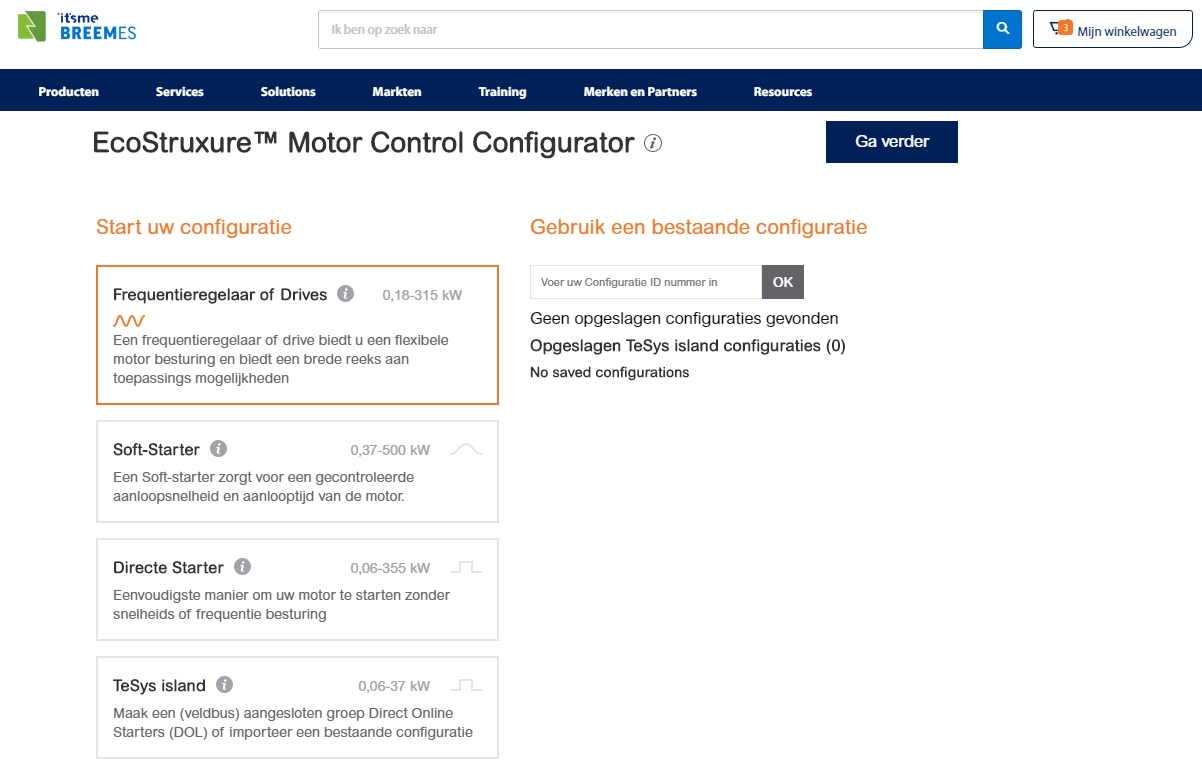 ​​​​​​​
​​​​​​​
Configure together?
We are happy to support you in configuring the optimal Schneider configuration, whether it concerns frequency inverters (Altivar), soft starters (Altistart) or Direct online starters (TeSys island). Our specialists will gladly take you step by step in using the EcoStruxure ™ Motor Control Configurator.