Eaton launches a new series of compact emergency stop buttons.
Thanks to the optional illuminated ring and lens, this new series is according to Eaton the most striking choice on the market.The new small E-stop emergency stop buttons can be used on control panels, touch displays, smaller applications such as remote controls, or can be mounted directly on a machine. Machine builders can use the button in new panels, machines and remote controls, but can also retrofit it in existing applications.

30% smaller
With a diameter of 30 mm and a height of 32 mm, the button is around 30 percent smaller than standard emergency stop buttons and meets the demand for smaller, slimmer controls. For example, the small E-stop can be mounted in the narrow RMQ housing, which is currently the smallest surface-mounted housing of its kind. Yet the button is large enough for traditional applications. Its reliability is equivalent to the larger E-stop versions and exceeds the emergency stop button requirements for global approvals and certifications.


Optional lighting
The optional LED lighting of the new series creates a 360° illuminated ring and top. This way the emergency stop button is visible from all angles even in poorly lit or dark environments.
Seven different colors can be set using an RGB LED. This allows the buttons to be used to display the status of a machine or to visualize different control options.

Robust & durable
The new small E-stop has a high switching capacity of more than 4 Amps, an IP65, IP66 and IP69k protection rating and ultrasonically welded actuator parts for a robust and durable construction, regardless of the operating environment. 

Various designs
The small E-stop is available with pull release or twist release and with or without illuminated ring. The buttons are available in a standard RMQ M22 (22mm) as well as a RMQ Flat M30 (30mm) version. The buttons can be combined with other buttons and with existing accessories from the RMQ portfolio. For non-safety related applications the button is also available in a black version.
For more information on the compact series small E-stop emergency stop buttons, please consult your itsme accountmanager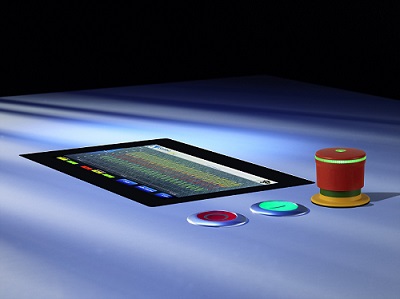 ​​​​​​​