Festo Stainless steel filter regulator PCRP

For harsh environments
In corrosive atmospheres or extreme temperatures from -60 °C to +80 °C, the extremely robust filter regulator PCRP performs well, offering high flow rates and reliable pressure control. The housing and interior are entirely made of premium stainless steel to ensure high corrosion resistance.
The PCRP series is available in sizes ¼" and ½" with G or NPT threads.

Extremely robust for extreme conditions
The stainless steel 316L housing meets all material requirements to NACE MR0175. This guarantees a high level of corrosion resistance even in hydrogen sulphide environments, such as in the petrochemical sector. Thanks to UV resistance and a temperature range of -60 to +80 °C, the filter regulator can easily survive outdoor use in any climate.
​​​​

​​​​​​​Reliably powerful
The filter regulator has impressively stable pressure control characteristics with constant and high flow rates of up to 4,115 l/min. The patented seal technology protects against back flow and ensures reliable exhausting – no special components needed!

Explosion protection included
The series PCRP is suitable for use in potentially explosive atmospheres, zones 1, 2, 21 and 22.

Highlights:
Complete stainless steel design
Flow rate up to 4,115 l/min
Extremely wide temperature range from -60 to +80 °C
UV-resistant
Reliable manual drain
Suitable for potentially explosive areas

Technical data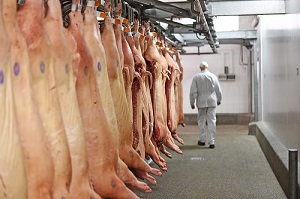 Characteristics
Values
Pneumatic connections
¼ "en ½" in G and NPT
Flow rate [l / min]
up to 4.115
Operating medium

Compressed air to ISO 8573-1: 2010 [6: 4: 4] (grade of filtration 5 µm)
Perslucht volgens ISO 8573-1: 2010 [7: 4: 4] (grade of filtration 40 µm)
Inert gas

Operating pressure [bar]
1… 20
Pressure regulation range [bar]
Ambient temperature [° C]
-60… +80
Grade of filtration [µ]
5 and 40
Condensate drain
Manual rotary
Material
Stainless steel 316L
Conformity
NACE MR0175
​​​​​​​For more detail information: see catalogue pages
here
.